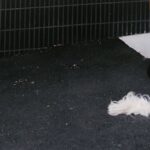 Do I need a dogs in the workplace policy?
16 June 2021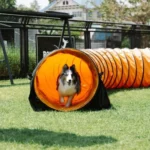 How to train a dog who isn't motivated by food
27 July 2021
Based in Newcastle upon Tyne, KOMODO Digital is a Software Design and Development agency specialising in building bespoke software, mobile apps and web applications. Describing themselves as "caffeine-fuelled movie-enthusiasts with a penchant for perfectionism", KOMODO have been allowing dogs into their office since 2013 and it's fair to say, they're HUGE advocates! 
Here they share their experience of having four legged friends by their side in the workplace, along with tips to help other organisations who might be thinking of doing the same. 
Who can people expect to be greeted by when entering your office?
First up, we have Shadow, a lurcher. She runs fast. Sleeps a lot. Is super affectionate and loves attention-seeking. She does a patrol of the office to get as many scratches as she can on a morning before settling down in her bed. She is chief note taker in most of our meetings.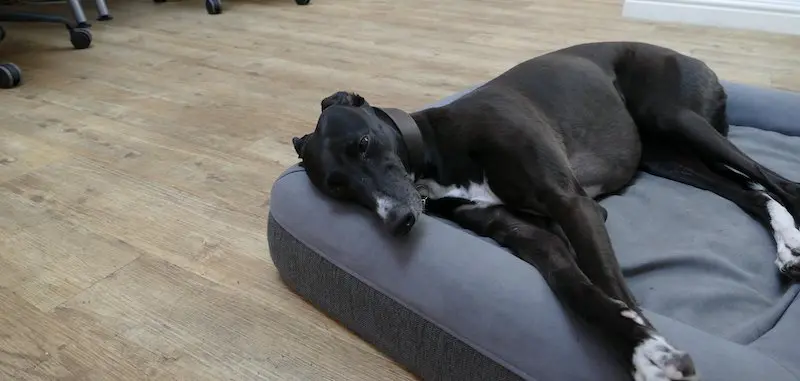 Next we have Loki and Mocha, our resident chihuahuas. Loki loves to play, Mocha is more relaxed. However, we have seen that Mocha is not to be trifled with. They both love to gang up on Shadow too. Once they start working in packs you know it's game over!
Our fourth office dog is Murphy. A Shorkie; Yorkshire Terrier and Shih Tzu cross. Murphy prefers his human counterparts to his canine counterparts so only expect to meet him if the rest of the pack aren't around.
And last but not least is our grey, black and white Shih Tzu, Marley. Give him a treat and he'll lap it up. Give him dog food and he'll question your existence…
What benefits do dogs bring to KOMODO Digital?
We put this question out to the team and here are some of the answers we got back…
"Dogs increase the general mood around the office and give people an opportunity to break away from work, especially if it's stressful, to pet the dogs. I also encourage people to put them on their laps for some catharsis!"
"Dogs are often very calming, and it can be a great stress reliever spending a few minutes petting one as a break from work".
"My first day in the office wasn't welcomed by a human, it was a dog – I don't think you can get a warmer welcome than that!"
"Dogs spread happiness. They're great teammates to have around".
"Being dog friendly was the single most important reason why I chose to work at KOMODO. I wanted a dog for myself for years, but living alone I didn't want to leave her by herself at home. Simply not fair. Now, she's in the office almost every single day I am. In terms of the benefits: 
– relaxing 
– keeps me active (dog walks during the day) 
– socialising (she acts as a good conversation starter with clients) 
– increase productivity due to the positive atmosphere 
– acts as an interesting perk for new hires."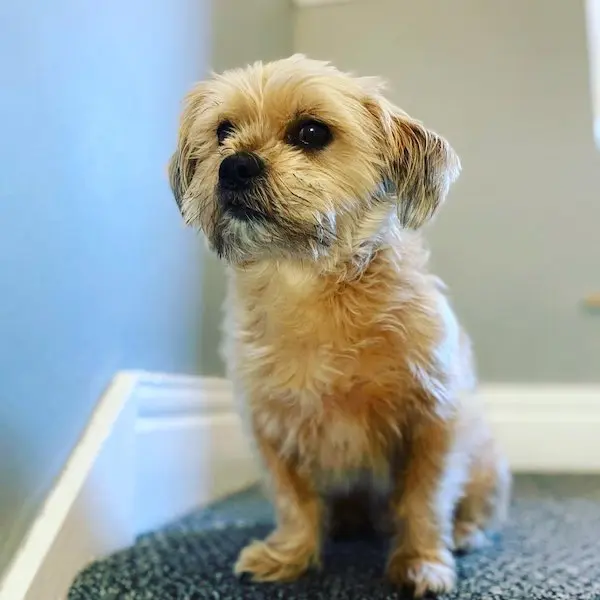 Thanks to KOMODO for allowing me to bring Shadow into the business for the last 5 years. I couldn't have had her in my life if it were not for this, and I couldn't imagine my life without her in it now.
Has allowing dogs in the office come with any challenges?
Honestly, there haven't been any significant challenges.
We have the occasional bark but the owners will take them to sit in a meeting room if they get overexcited for any reason so it's not distracting.
We've had one customer who was allergic to dogs. Easy solution though; don't allow any dogs in the meeting room whilst the customer is in. 
Some organisations are concerned that allowing dogs into the office could cause staff to become distracted resulting in lower productivity. What is your experience of this?
Again, we put this out to the team and here's what they had to say…
"Well behaved dogs are not a distraction at all, in my experience, they've been the opposite. They give me a few minutes break to relax and re-focus".
"Most of the time people will chat with each other which also decreases productivity regardless of dogs. People need to have a good balance of work and only have a certain number of productive hours in a day. Dogs don't detract from productivity in that sense unless they're being actively disruptive".
"It comes down to making sure they are handled correctly – keep dog's separate if there's a problem. That said, overall I honestly think they increase productivity – the positive atmosphere they bring to the office and to act as conversation starters in client meetings may turn out to be a net gain".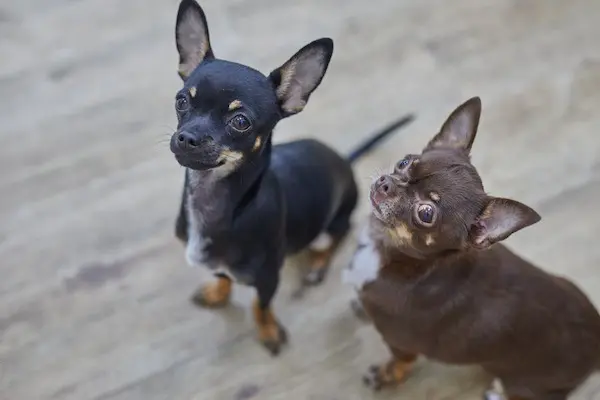 "Having a dog in the working environment allows you to take a small 1-minute break to help rest your eyes, say hello and stroke the dog. Returning to your work after 1 minute helps improve productivity, as regular small breaks (like going for a drink or a toilet break) helps the brain regain focus".