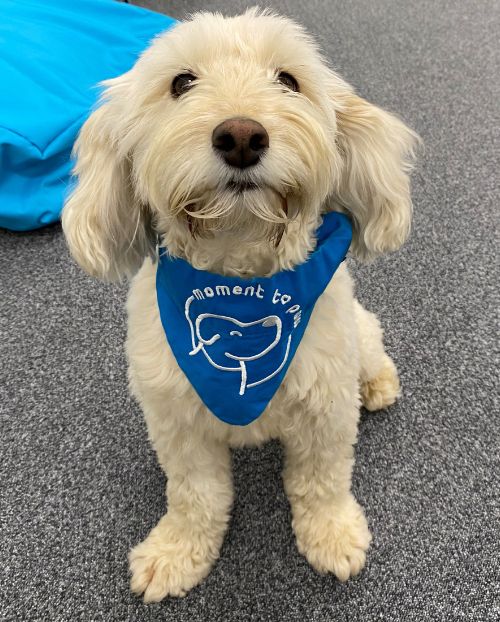 Sally
Cockapoo
Want to be made to feel welcome as soon as you enter the room? Sally will do that for you! Our chief greeter, Sally loves nothing more than meeting new people. And will do so with the waggiest of tails.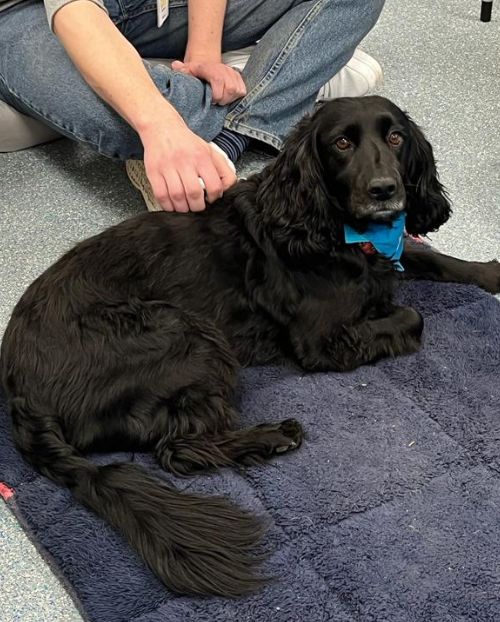 Isla
Cocker Spaniel
What's it like to be told you're beautiful by hundreds of people? If Isla could talk, she would tell you! With eyes that will instantly melt your heart, Isla is known for hypnotising people with beauty.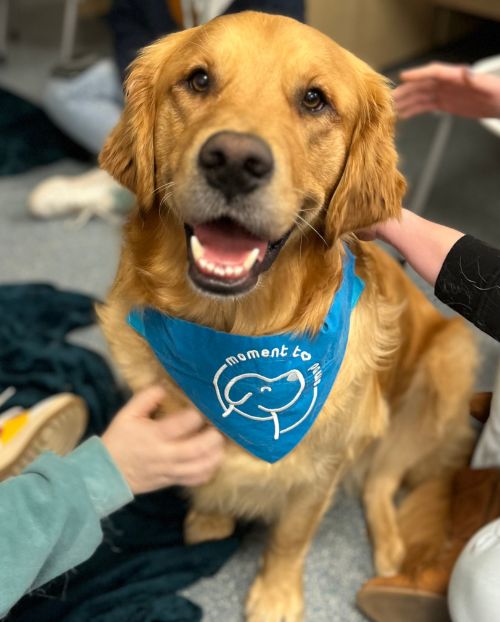 Sully
Golden Retriever
You can't miss Sully's presence, not just because of his size but also his playful personality! Top tip: give his chest a scratch and he will be your best friend furever…just watch out for his leg twitching at the same time!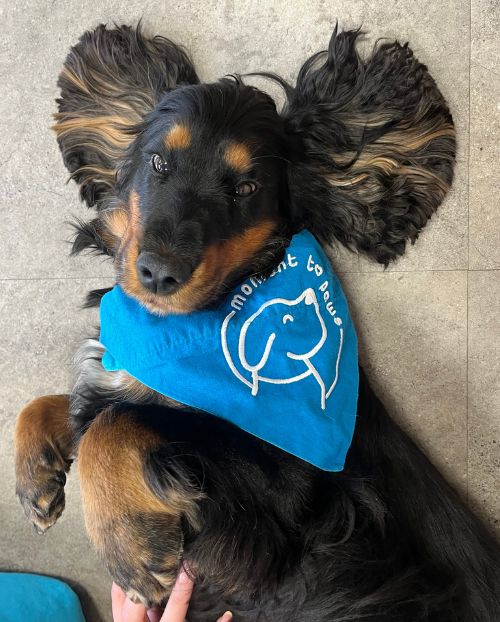 Mabel
Cocker Spaniel
Known for cuddling into you as close as she possibly can get, Mabel knows exactly how to win your heart! There is no resisting those big brown eyes and long, soft coat.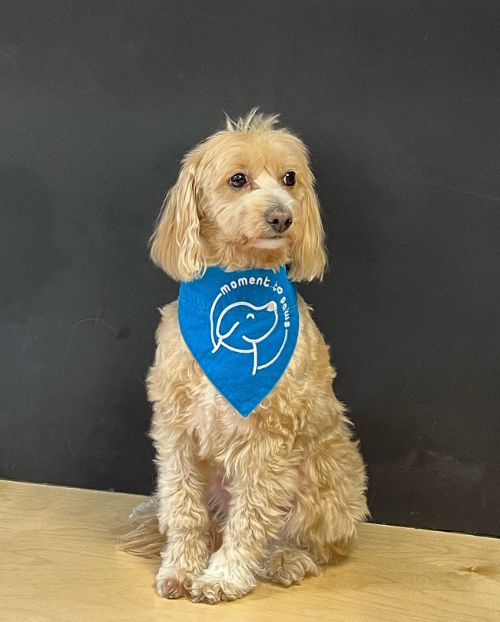 Trudy
Maltipoo
The sweetest of girls! Trudy is a real lady and likes to take her time to get to know you. Once you have her trust, look out for her signature helicopter tail wag…one of these days she'll take off!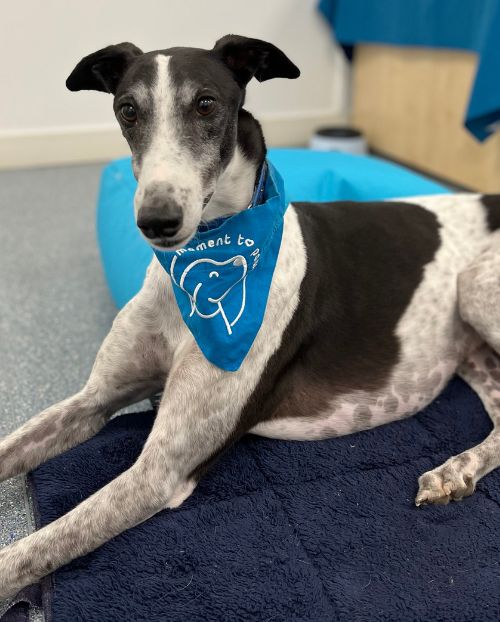 Harry
Greyhound
A greyhound taking his retirement very seriously and now living his best life spending his days laid out getting cuddles and attention. One request, if you need to leave, make sure someone else can take over your stroking duties…you'll know about it if you don't!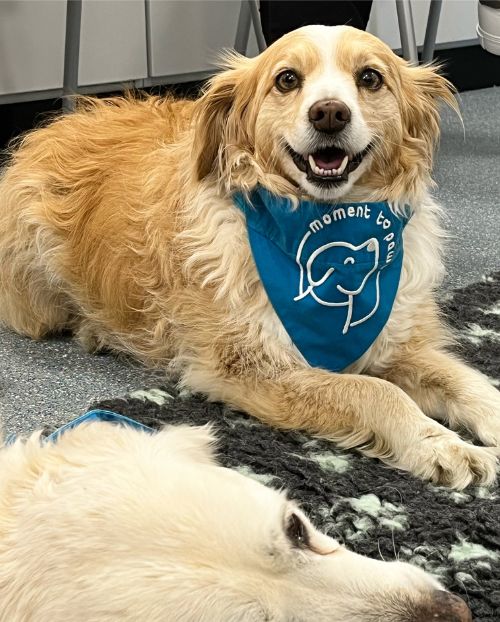 Tibi
Mixed breed
The prettiest of boys, you won't be the first to think that Tibi is a girl! Tibi is a quiet soul who lives for his belly rubs. He will slowly make his way round the group, making sure everyone gets some Tibi love! Look out for his infamous smile…can you catch it on camera?!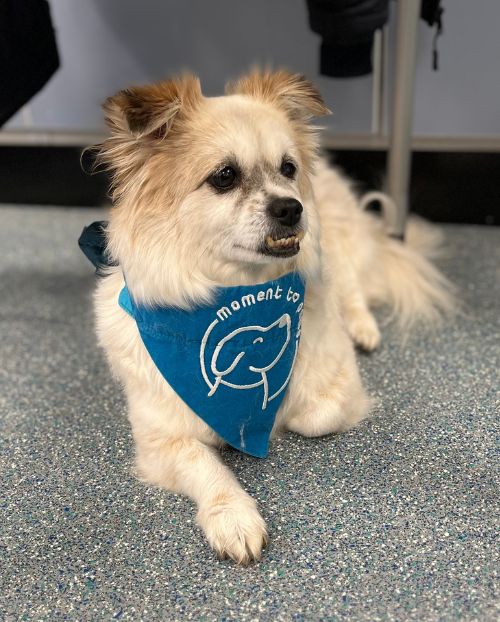 Mao Mao
Mixed breed
Happiest when sat on your knee or laid on her back getting belly rubs! She might be the smallest of our supawstars but Mao has a huge amount of love to give. And yes, her coat is as soft and fluffy as it looks!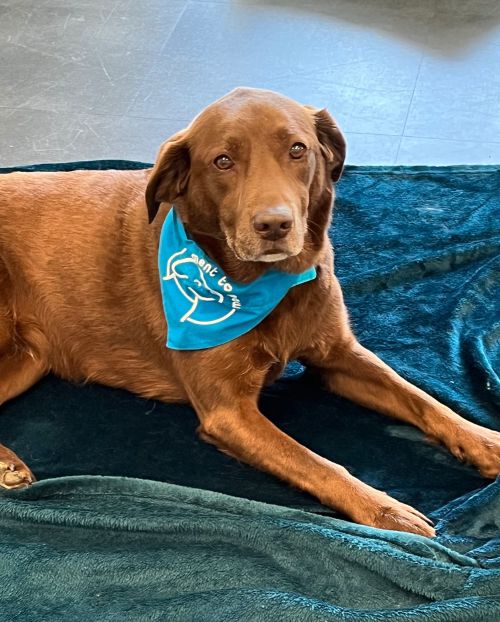 Rosie
Labrador
The calmest of dogs, Rosie was made for workplace therapy! Once she's found her spot, Rosie will lay down on her side in the perfect position for tummy tickles. She'll then stay there for the majority of the session so be prepared to go to her for cuddles!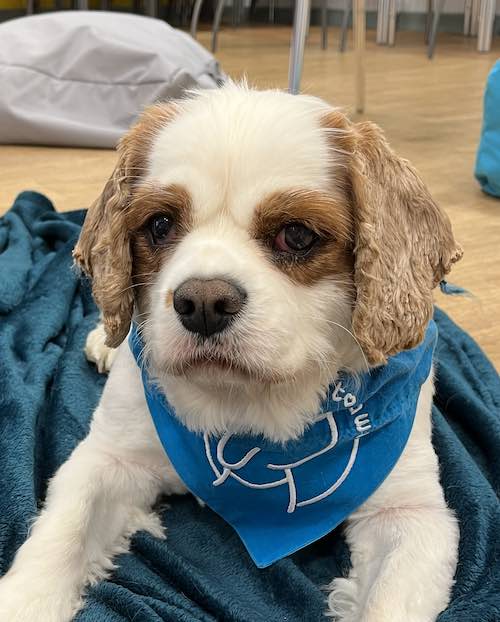 Ralph
Cavalier King Charles Spaniel
Affectionate, gentle and loving are three ideal words to describe Ralph! Lover of naps, cuddles and fetch. And with a tail that never stops wagging, Ralph is sure to brighten up your day regardless of what's gone before.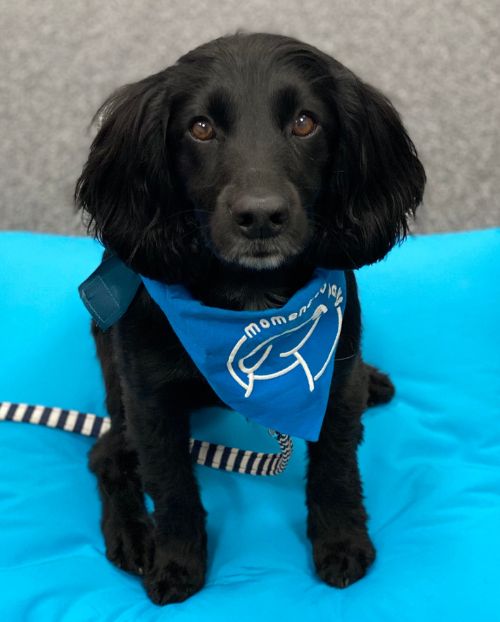 Opie
Cocker Spaniel
Personality: One of our original Supawstars, Opie is always admired by everyone in the room. With her beautiful eyes and gentle nature, Opie is guaranteed to up your levels of oxytocin! The most gentle and calm Cocker Spaniel you will meet.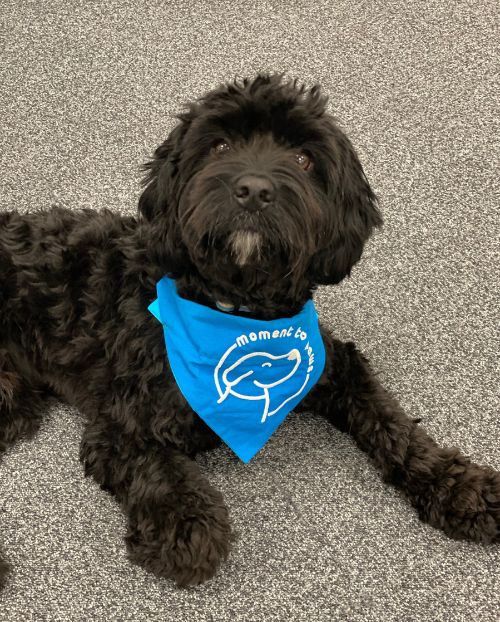 Barkley
Cavapoo
Personality: An all round cheeky Chappy who loves to play and be around people! Barkley loves meeting everyone - adults, children and other dogs, he doesn't discriminate! Give Barkley some fuss and attention and he'll be your best friend.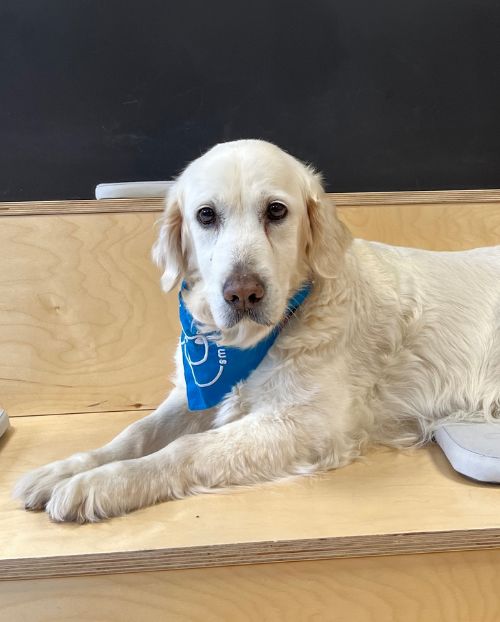 Bella
Golden Retriever
Personality: Another of our original Supawstars, Bella takes her therapy role very seriously being sure to work the room before sitting down next to her chosen person! Living up to her name, Bella will melt your heart through her beauty.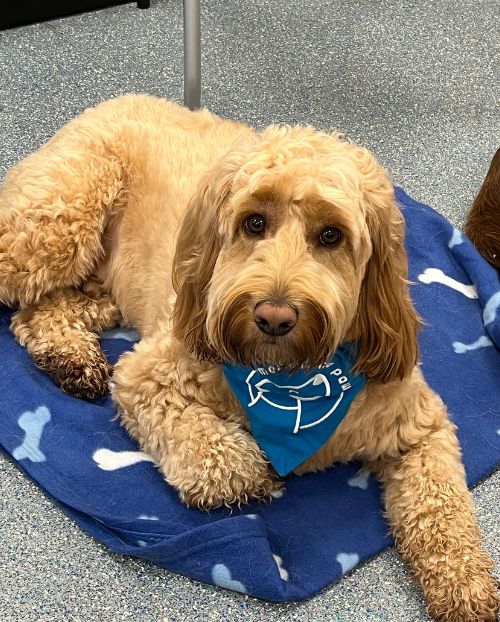 Harry
Cockapoo
Personality: Could Harry have the wiggliest bums of all our Supawstars?! He's certainly a strong contender! After the initial excitement of meeting you, Harry loves nothing more than sitting next to people for cuddles.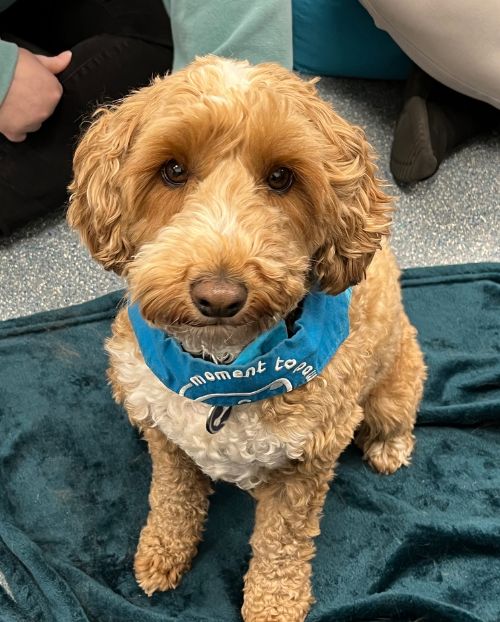 Finchley
Cockapoo
Personality: Three words to describe Finchley? Affectionate, excitable and playful. Finchley absolutely loves meeting new people and makes friends very quickly. With a curious nature, Finchley wants to be involved in all the action!
Tilly
Cockapoo
Personality: Tilly has the most gentle nature! She loves nothing more than cuddling up on someone's knee for cuddles, or laying on her back for belly rubs. Calm, affectionate and loving, you will love spending time with Tilly.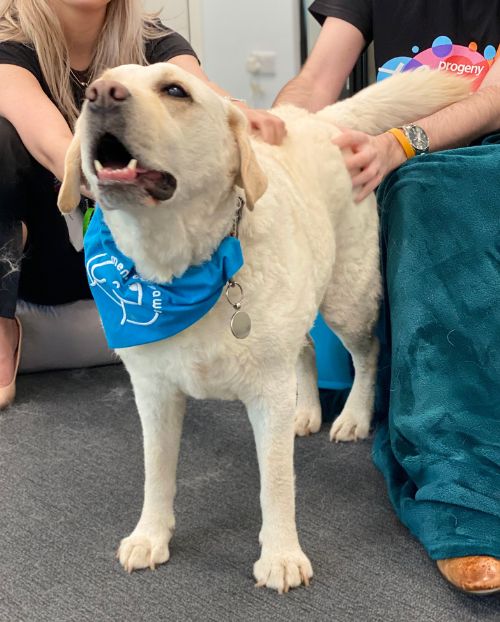 Ellie
Labrador
Personality: Ellie has a huge personality! She just loves all the attention and fuss she gets at our events and will go round everyone to make sure she gets as many scratches as possible! Laid back, friendly and affectionate.
Our team continues to grow! Find out how your dog can join the pack.
Want to see these faces in your workplace?