Mental Health and Dog Therapy
It's a serious topic and with one in six people in the UK suffering with a mental health condition at any one time, it's one that cannot be ignored.
Mental health is starting to get the public and media attention it so desperately needs to help educate and raise awareness in society, and with anxiety and depression now being thought to be responsible for almost half of working days lost in Britain due to health, it's essential that workplaces act now to put measures in place to help promote health and wellbeing.

million
---
days lost per year in the UK due to mental health
– Mental Health Foundation
billion pounds
---
cost of mental health to UK employers per year
– Deloitte
%
---
of UK sick days are due to poor employee mental health
– Deloitte
Why should dog therapy form part of your mental health strategy?
Dogs can't help to generate smiles wherever they go but the benefits they bring to people run so much deeper.
Studies show that the simple act of stroking a dog releases a relaxation response and promotes the release of serotonin, dopamine and oxytocin, all hormones that can play a part in elevating mood and reducing anxiety. Levels of anxiety among heart patients dropped by 24% when they were in the presence of a dog.
Researchers found that levels of epinephrine, a hormone the body makes under stress, dropped by 17% when patients were visited by a dog. In addition, just 10 minutes with a dog can reduce levels of cortisol, the main hormone responsible for stress.
Dogs stimulate communication
People are more likely to initiate spontaneous conversations when in the presence of dogs, something that can be difficult for people struggling with mental health conditions. In addition, dogs can help to reduce resistance associated with therapy and can act as an ice breaker.
Dogs increase mental stimulation
In a study of patients with head injuries or chronic degenerative diseases, the presence of dogs helped assist in the recall of memories and sequencing of events.
Dogs can reduce the focus on negative emotions and promote feelings of safety and comfort.
Ready to bring these benefits to your workplace?
Our wellbeing events have been designed with your employees health in mind. Proven to destress, recharge and re-energise your teams.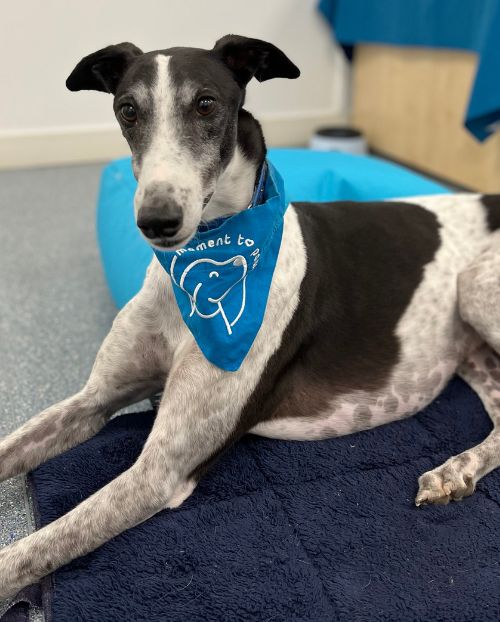 Harry
Greyhound
A greyhound taking his retirement very seriously and now living his best life spending his days laid out getting cuddles and attention. One request, if you need to leave, make sure someone else can take over your stroking duties…you'll know about it if you don't!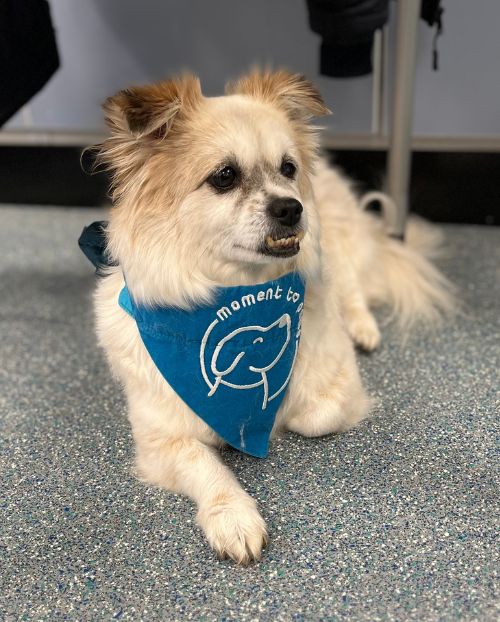 Mao Mao
Mixed breed
Happiest when sat on your knee or laid on her back getting belly rubs! She might be the smallest of our supawstars but Mao has a huge amount of love to give. And yes, her coat is as soft and fluffy as it looks!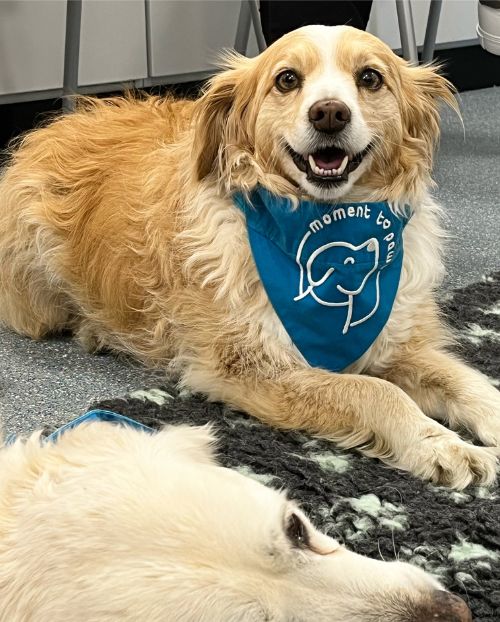 Tibi
Mixed breed
The prettiest of boys, you won't be the first to think that Tibi is a girl! Tibi is a quiet soul who lives for his belly rubs. He will slowly make his way round the group, making sure everyone gets some Tibi love! Look out for his infamous smile…can you catch it on camera?!
Smiles delivered directly to your inbox
---
Sign up to our email list to keep up to date with our four legged friends, new offers and virtual dog therapy.