Approach to Dog Training & Behaviour
There hasn't been a time in my life where dogs haven't been in it (lucky, I know!)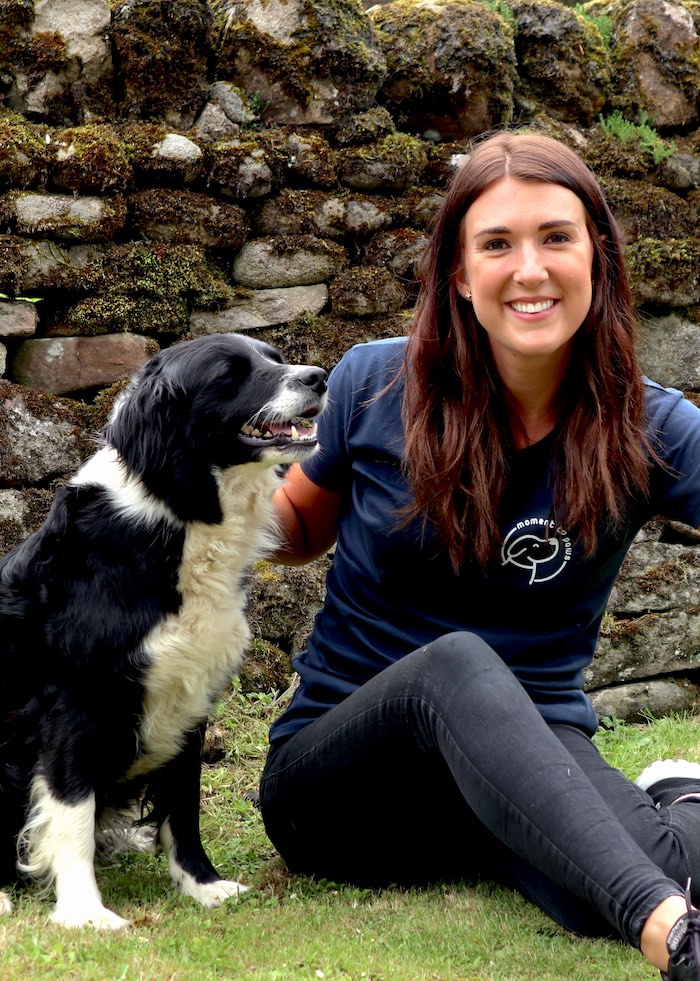 My teenage years were somewhat different to most, opting to spend most of my time in a field training my lovely Border Collie, Whin, and competing in Sheepdog Trials at the weekend. 20+ years later and my obsession with dog training, behaviour and communication has only grown.
Now, I use my passion to teach others how to communicate with their dogs so that you can form the bond and relationship that you dream of.
I have witnessed both reward based and aversive methods of dog training and it is my belief (and I'm yet to be proven wrong…) that every behaviour can be trained, shaped and modified using non-aversive training techniques.
I consider my experience to be my biggest asset when it comes to helping others to train their dogs, however I also appreciate the importance of being backed by qualifications. I am proud to have been (and continue to be) trained by the Institute of Modern Dog Trainer (IMDT) which was founded in 1999 to promote the very best in understanding and training of dogs through quality trainers and ultimately, owners. All IMDT training is based on proven, ethical and science based teaching methods. 
Having seen the fallout of punishment based methods, this is incredibly important to me. 
I have also completed a Level 3 Diploma in Animal Assisted Therapy, alongside a Level 3 Diploma in Canine Care and Behaviour.
I also hold a Advanced Diploma (L5) and Graduate Diploma (L6) in Applied Animal Behaviour 
Training a dog requires patience, perseverance and at times, a cracking sense of humour! My values come from the dogs I work with and as such, I promise to never judge (after all, my biggest learnings have come from my own mistakes), to always bring positive energy and to be at your side for as long as you need me.
20+ years of experience backed by formal training including but not limited to:
Full member of the Institute of Modern Dog Trainers (IMDT) (distinction)

Level 6 Graduate Diploma Applied Animal Behaviour (distinction)

Level 5 Advanced Diploma Applied Animal Behaviour (distinction)

Fear Free Certified Professional

Mentored by highly experienced Clinical Animal Behaviourists including Caroline Clark and Hazel Shimmin

Level 3 Animal Assisted Therapy Diploma

Level 3 Canine Care & Behaviour (OFQUAL)

Numerous IMDT courses including (but not limited to) Dog Training Practical Instructor Course, Perfect Puppy, Canine Aggression and Rehabilitation, Separation Anxiety, Advanced Training Exercises and Canine Behaviour Consultations.
The learning will never end! My commitment to helping dogs and people means I regularly engage in continued professional development.
Choosing a trainer or behaviourist is an important decision and a good fit can make all the difference. If you have questions before booking with me, please don't hesitate to get in touch.