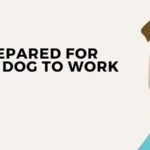 Get involved with Bring Your Dog To Work Day, 25th June 2021
15 June 2021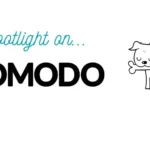 Office dog spotlight on: KOMODO Digital
14 July 2021
"It began with the MD occasionally bringing in his Dachshund, Buster. Buster was great for morale, everyone loved it when he was in the office. Then Sarah asked if she could bring her dog Maggie. Then before you know it, the office resembled more dog park than workplace and it all got too much. That's when the MD decided to put a complete stop to allowing dogs into our office. It's a shame really but it just got out of hand".
This is a story we've heard all too much. Despite seeing an improvement in morale and engagement, poorly planned execution results in the dogs in the workplace benefit being taken away entirely. So how can you avoid this happening at your workplace? Read on to find out!
What is a dogs in the workplace policy?
A dogs in the workplace policy is essentially a set of guidelines put in place by an organisation which employees have to adhere if they would like to bring their dog with them to work. 
The intention is not to create a set of strict rules which puts people off bringing their pet to work. Instead, it is to ensure that everyone knows what is expected of them, what is acceptable behaviour and what is deemed unacceptable when it comes to office dog etiquette. It also encourages people to be honest about whether their dog is suitably trained to be with them at work, and also to consider the impact the office environment might have on dogs which may find the busy workplace too stressful. Just like with humans, not every dog is well suited to an office!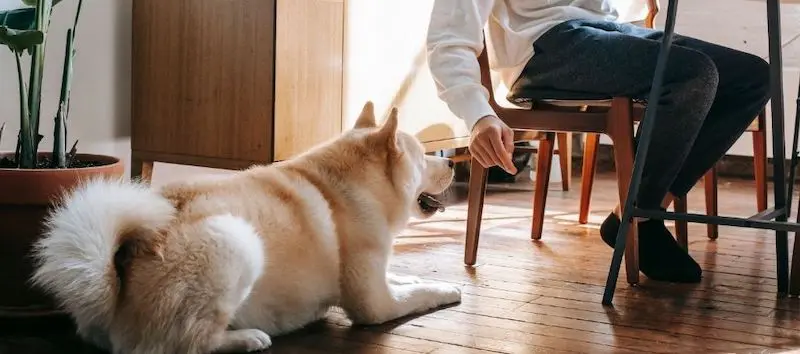 Why should you consider putting a workplace pet policy in place?
Despite there being no legal requirement, any organisation thinking of allowing dogs (or other pets) into the office should seriously consider putting a pet policy in place. In doing so, you are showing a duty of care to both employees and dogs alike.  
Studies around the benefits of office dogs widely report that they increase engagement, morale, team cohesion and productivity, while reducing levels of stress and anxiety. Yet many still resist the science, claiming that dogs in the office would simply be too distracting. 
Putting clear guidelines in place helps to eliminate the risk of distraction as you can control the number of dogs allowed in the office, the size of those dogs and the behaviour requirements. If employees don't follow the guidelines set, they risk losing this privilege; an easy conversation to have if you are clear on the 'rules' up front. 
What should you include in your dogs in the workplace policy?
Every workplace is slightly different so it's important to tailor your requirements to your individual situation and preferences. 
There are a number of key considerations you should include within your pet policy:
What is the process that employees should follow if they wish to bring their dog into the office?
Do dogs have to undergo a behaviour assessment before they are welcomed?
What do you deem as unacceptable behaviour?
How many 'strikes' can a dog have before they are no longer allowed into the office?
What is the process should a dog have a toilet accident in the workplace?
How many dogs are allowed in the office / in each department at any one time? 
Are there any areas within the office where dogs are not allowed?
How do employees raise a concern about a dog's behaviour?
Do you want to restrict the size / breed of dogs allowed in the office? 
Are there any restrictions in when employees can take their dog for a walk?
You should also ensure dog owners have suitable insurance, as well as asking that all dogs are fully up to date with vaccinations.
Where can I go for further support in developing an office pet policy?
When you start thinking about allowing dogs into the office, a quick Google search can provide an overwhelming amount of information and you'd be forgiven for thinking it's far too complex! That's why we have combined our expertise in canine behaviour and experience of working in dog friendly offices to compile a complete dog friendly office toolkit, providing you with editable templates, suggested processes and even editable artwork that you can display around the office! 
Our intention is to guide you through everything you need to safely and efficiently open your office doors to dogs, while having fun at the same time. So you can enjoy all of the benefits, without any of the distraction! Find out more here