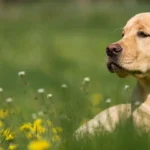 How has interest in the top 5 dog breeds changed during lockdown?
22 July 2020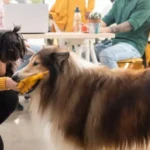 Top tips for creating a dog friendly office
18 January 2021
Over the past few months, we have had many conversations with businesses across Yorkshire to understand more about their employee wellness challenges and to discuss ways to support mental wellbeing moving forwards. Something that's stood out to us is how much comfort managers and leaders have taken from being told they are doing a similar thing to others. It really does show the power of social proof during times of uncertainty.
With that in mind, we want to share some of the conversations we have been having with regards to staff wellbeing to help other business leaders and HR professionals who might be in a similar position.
1. Internal communications
Many organisations admit that they fall down when it comes to effective internal communication but from our conversations, there's a definite recognition that this has been, and will continue to be, more important than ever.
Anxiety stems from the unknown so it's not surprising that mental health experts are predicting a spike in the number of people seeking help for anxiety related conditions. 
Although we cannot predict what will happen on a macro level, leaders can help to relieve some of the uncertainty by clearly communicating what they are doing at an organisation level to keep people safe. Along with clear guidelines and protocols around health, safety and hygiene, organisations need to consider the day to day changes that will affect staff and try to preempt what practical questions people may have; 
Will the communal kitchens be open?

Can I make a coffee?

Can I offer to make someone else a drink?

I usually bring my own lunch in and put it in the communal fridge, can I still do this?

Can I go and speak to a colleague on another floor? 

Can I have meetings with other departments?

Do I need to wear a face covering?

What about the toilets?

Some companies we have spoken to have already started compiling a list of questions and answers which will be talked through with, and then issued to, staff prior to the workplace reopening. You may want to consider giving people a way of anonymously submitting any questions or concerns they have to ensure these are addressed in the same document; a simple google form is a good way to collate these anonymously.
As a business or HR leader, it can be hard to think of the practical questions people will have, so you may want to consider putting an employee board in place to ensure the communications that are going out are actually hitting the mark. This really will be worth it in the long term.
2. Flexibility is key
We've all become accustomed to a new way of working; one which we didn't ask for but one which some people may have grown to love. Regardless of feelings towards working from home, it will take time for people to adjust to new routines. 
From our conversations, flexibility is a word that has come up time and time again when talking about employee wellbeing post lockdown. Being flexible with regards to allowing people to continue to work from home if they choose is a hot topic. Some organisations have chosen to stay closed for the rest of the year, others are open but employees can choose when they go in. Some have opted to allow people to work from home with the exception of one day where all members of a team are asked to be in the office.
Continuing to allow flexible hours is also being discussed, particularly while childcare is still an important consideration.
It's also important to consider that people have developed new working patterns, taking advantage of the zero commute time to go for a walk or learn a new skill. People may resent having to give these new routines up when the office reopens so companies are considering how to incorporate more flexibility into the working day itself.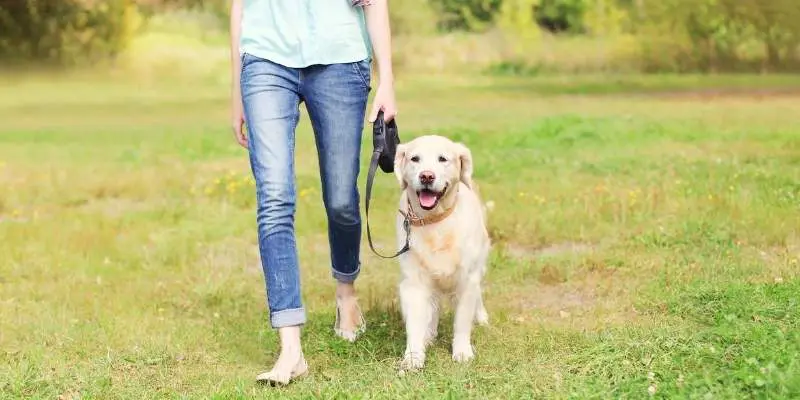 3. Additional support for managers
There will be an increasing amount of pressure on managers as they are asked to juggle new responsibilities and quickly learn new skills. Middle management will often be the first port of call for those with questions so companies are thinking about ways in which they can make sure managers have access to the information they need. 
Naturally this will vary depending on the size of your organisation but some are considering daily or weekly briefings in the first instance, which will also allow managers to feedback on any questions or concerns that have arisen.
There's also an increasing recognition that managers need to be equipped with knowledge on how to recognise and respond to mental health conditions. The latest BITC report found that just 11% of managers had received training on workplace stressors and 13% had received mental health training; we expect (and hope) that these numbers will increase. 
Companies are also considering ways in which they can free up the time of people managers to ensure that they can dedicate additional time to one to ones. This will be vital during the period of transition to make sure that employees feel supported and that any warning signs can be identified quickly.
4. Objective support
A BITC 2019 report found that just 44% of employees would feel comfortable speaking to their line manager about their mental health. When we have asked HR managers about this, they admit that they often take on this responsibility and are concerned about the increased workload this may bring when people return to the workplace. 
Along with looking at ways in which they can equip managers with the skills required to support those with mental health conditions, HR specialists are looking at alternative options including hiring external specialists and joining employee assistance programmes.
5. Team effectiveness
Based on the conversations we have been having, the current focus for business and HR leaders is very much on getting people back to the workplace safely; with increased hygiene measures, social distancing and new ways of working being discussed. However, that focus will quickly shift to team effectiveness. 
Team effectiveness goes hand in hand with employee wellbeing. When teams are functioning in an effective way, morale and engagement increases which has a direct correlation on wellbeing.

We have to recognise that it's going to take time for people to readjust and as a result, productivity will dip. But how can we minimise this dip and create the focus required for teams to start working effectively together?
The themes currently being discussed are:
Team away days; realigning teams with their aims and objectives while encouraging social interaction and team cohesion. Use this as an opportunity to ask people for honest feedback about what they liked pre-lockdown, what they learned about working together during lockdown and what they'd like to keep or change moving forward. 

Group workshops; some businesses we have spoken to are considering opening up the office to select teams on set days to allow them to hold workshops prior to the office fully reopening. This is a great way to reintroduce people to the workplace without it being so overwhelming, along with starting the process of bringing people back together and thinking about ways of working. 

Coaching; businesses are considering both 1:1 and team coaching as part of their wellbeing strategy moving forwards. This is an effective and efficient way to strengthen collaboration through better communication, greater accountability and improved morale.

Increased transparency; linked to the point on internal communication, businesses recognise that commitment and engagement improve when people feel included in the wider going-ons around the business. The same happens at a team level. Give managers the knowledge, understanding and autonomy to share business information with their teams wherever possible. 

Celebrating success; there are some definite positives coming out of the lockdown experience and something that has come up a few times is how people have come together (virtually) to celebrate success, no matter how big or small. Some companies we have spoken to are committing to setting aside budget to allow managers to continue this trend – whether it's a team lunch, celebratory drinks or the odd sweet treat to help boost morale.
If you would like to discuss this in more detail, or to find out how Moment to Paws can support employee wellbeing during the return to work and beyond, we'd love to hear from you. Drop us an email at [email protected] and we'll be in touch.