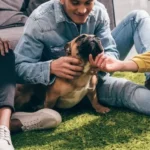 How can dogs help to create connection within the workplace?
10 October 2021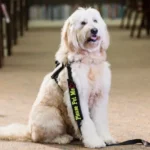 How to use your dog for therapy work in the UK
6 May 2022
Are you looking for alternative ideas to boost employee wellbeing within the workplace while also having some creative fun? We've rounded up five unique experiences which are sure to inspire wellness at work.
1. Hire a chef
What we eat doesn't just affect our physical health; it affects our mental health and wellbeing too. Fuelling ourselves in a balanced way boosts our energy, focus and mood, resulting in a happier and more productive workforce. But when there's so much conflicting guidance out there, it's not surprising that many people struggle to get it right. Why not contact a chef from a local restaurant and invite them to run a cooking lesson with your staff while also educating them about nutrition?
2. Make use of your employees skills
What do your employees enjoy doing outside of work? Maybe one of your finance team crunches numbers by day and abs by night. Perhaps your marketing manager has a secret talent for creating beautiful watercolours. Or does someone in your sales team have a penchant for downward dogs and warrior poses?
Why not ask your team to share any passions they have outside of work and invite them to run a session with the rest of your employees. A great way to connect people within the workplace alongside giving your staff a platform to share their expertise.
3. Introduce a Pets at Work policy
From reducing levels of stress to inspiring creativity and creating connections, allowing pets into the workplace has been shown to bring multiple health and wellbeing benefits to organisations. 
But despite the widely reported benefits of allowing dogs into the office, according to research by Animal Friends, only a third of UK businesses have a pet policy in place with many dismissing the idea due to a concern over the distractions it may bring to staff. However, the latest study to be conducted by the University of Lincoln in 2019 shows quite the opposite with figures showing that employees who took their dog to work reported increased absorption in their work by a significant 33.4% and in their dedication to work by 16.5% – that's an overall increase in work engagement of 14.4%! What's more, employees who often took their dog to work reported 22% higher satisfaction with working conditions.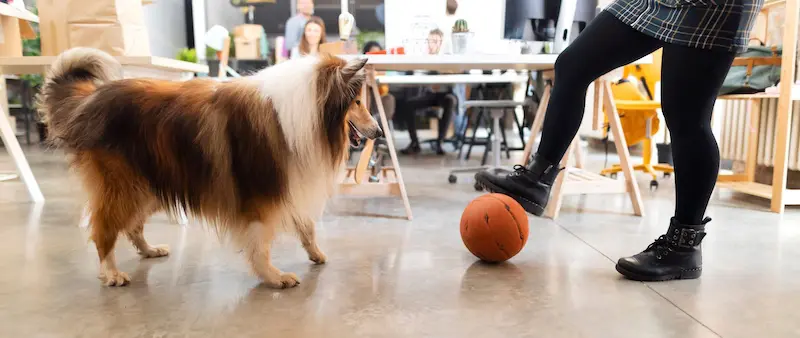 So, with a predicted 3.2 million households becoming proud new dog parents since the first lockdown in March 2020, could now be the perfect time to open your office doors to paws? Take a look at our Dog Friendly Toolkit for everything you need to take advantage of these benefits.
4. Grow your own plants
These unassuming living objects have been shown to have an almost unbelievable impact on staff health and wellbeing. According to a study by the University of Technology in Sydney, introducing plants to the office reduced tension and anxiety by up to 37%, depression by 58% and fatigue by 38%!
What's more, 2014 research by the University of Exeter found that employees' productivity jumped by 15% when previously 'lean' work environments are filled with just a handful of houseplants.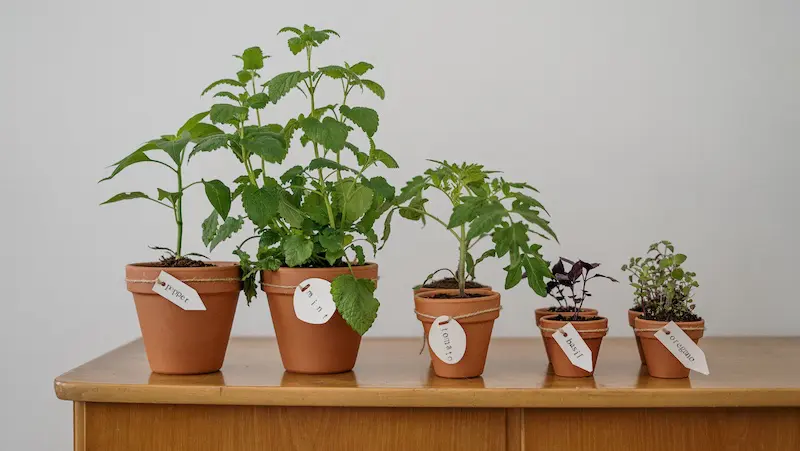 But rather than filling the office with fully grown plants that wilt away when no one takes responsibility for keeping them alive, why not task your employees with growing their own and watch their pride as they see their blooms develop?
5. Talk to us about our dog assisted wellbeing events!
While we are huge advocates for allowing dogs to be a permanent fixture in the office, we understand that it's not always practical. But that doesn't mean your employees have to miss out completely from the benefits dogs bring to our health and wellbeing!
Research shows that spending just 15 minutes in the presence of dogs can significantly reduce levels of cortisol (the hormone responsible for stress), boost mood enhancing hormones and relieve feelings of anxiety.
What's more, dogs are catalysts for conversation so watch as your employees make connections from across the business, allowing innovation and creativity to flow. 
Our canine assisted wellbeing events run across North and West Yorkshire and provide your employees with an opportunity to switch off from their day to day work for small periods of time allowing them to destress and recharge. Take a look at our wellbeing event page or get in touch for further information.
Still not sure what would have the biggest impact on your staff's mental and emotional wellbeing? Why not run a survey and ask them what benefit would be the most meaningful for them?