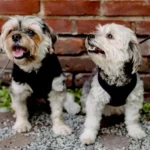 Introducing dogs to each other in the workplace
3 August 2021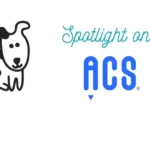 Office dog spotlight on: ACS
18 August 2021
Anyone who has ever come into contact with a dog knows that they can have a significant impact on our emotions. Coming home from a long day at work to be greeted by a furiously wagging tail is enough to turn the biggest frown upside down. A dog's ability to change and enhance people's emotions has been used in schools and care settings for many years now, and more recently dog's have even found their place in prisons and the workplace.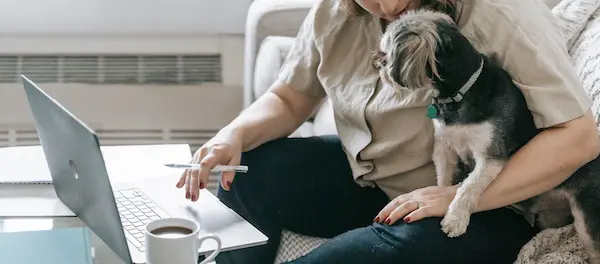 Use of therapy dogs in Schools
Over the last few years, the number of therapy dogs visiting schools has increased significantly, driven in part by the success and benefits seen by schemes such as Read2Dogs run by Pets as Therapy (PAT).
With research showing that children can be nervous and stressed when reading to others in a group, Read2Dogs was launched on the basis that when a PAT dog enters the group, children tend to become more relaxed and less self conscious.
Instead of reading out loud being something that children fear, the programme changes it into something to be looked forward to, helping to improve communication and literacy skills.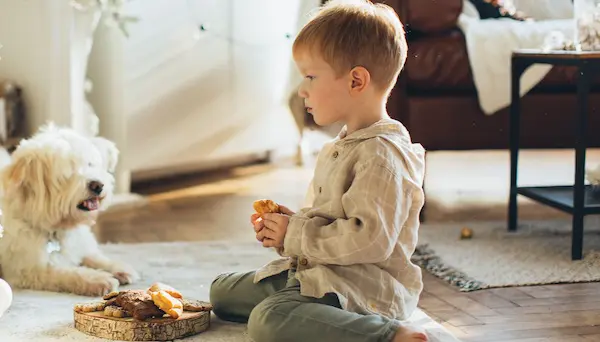 Dogs have also been helping children with special educational needs for some time. For example, autism dogs provide a focal point and an anchor in what is otherwise a world of insecurity and overwhelming stimulation.
Use of therapy dogs in care settings
Therapy dogs have been used in care settings such as hospitals, hospices and nursing homes for many years and for good reason due to their ability to reduce stress, boost mood, alleviate symptoms of loneliness or isolation and provide feelings of comfort. 
Dogs have also been able to help people suffering from a decline of cognitive ability and memory, such as Alzheimer's disease and various forms of dementia, by taking their human home on command, as well as tracking them by their scent. In addition, dogs can be trained to maintain consistency for those suffering confusion and memory loss, by indicating to certain things at specific times of the day such as the need to take medication, eat or drink.
Use of therapy dogs in prisons
More recently, there have been experiments in the United States where prisoners have been put in charge of rescued animals, caring for them and in some cases, training them. 
Zach Skow, founder of Pawsitive Change, is on a mission to bring dogs into every US prison. As of April 2020, more than 300 men had graduated from a programme reaching inmates to become dog trainers, and roughly 200 dogs from "high-kill" shelters have been rescued and adopted as a result of the inmates work with them. Two of the canine graduates have even been certified as therapy dogs and several others are in training to be service dogs for military veterans!
The scheme is having huge success, shown to give inmates a sense of purpose, alongside providing individuals with a steady and mutually consistent relationship with their animal. 
On UK land, fears over inmates' mental health due to strict COVID restrictions led prison officers to take their dogs to work in a bid to defuse tensions and help individuals during the pandemic. The scheme is run by charity Pets as Therapy and is being used in 24 prisons across the UK. Benefits expressed include the dogs ability to lighten the atmosphere, help inmates' to look forward, aid positive interactions between inmates, support mental health and reduce stress.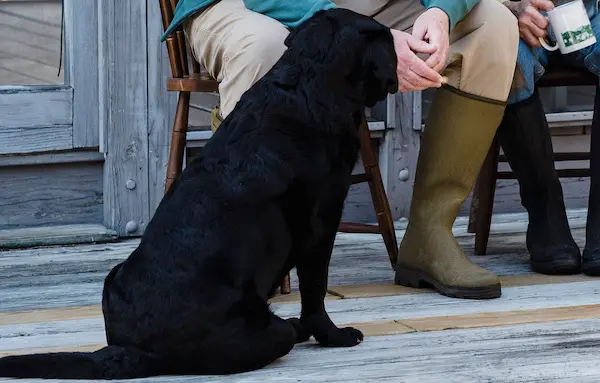 And now, therapy dogs in the workplace
With rising levels of stress and poor mental health within the workplace, the ability of dogs to create space for mindfulness, presence and relaxation has never been more appropriate in work. Spending just 15 minutes with a dog has been shown to significantly reduce levels of cortisol in the blood – the main hormone responsible for stress – as well as boost mood enhancing hormones, serotonin, dopamine and oxytocin.
Bringing these benefits to individuals within the workplace has a huge impact on organisational performance too, with studies showing increased morale and improved wellbeing is linked to improvements in customer satisfaction and productivity. 
What's more, a relaxed, happy workforce has also been shown to improve creativity and connections among people, leading to innovation!
What's not to love?!